PJ Haarsma is the writer of the Spectrum comics along with producing partner, Alan Tudyk. The Spectrum comics take place in the same world as PJ's Softwire novels. The tell the story of Ketheria after she leaves the Rings of Orbis in search of the Knull.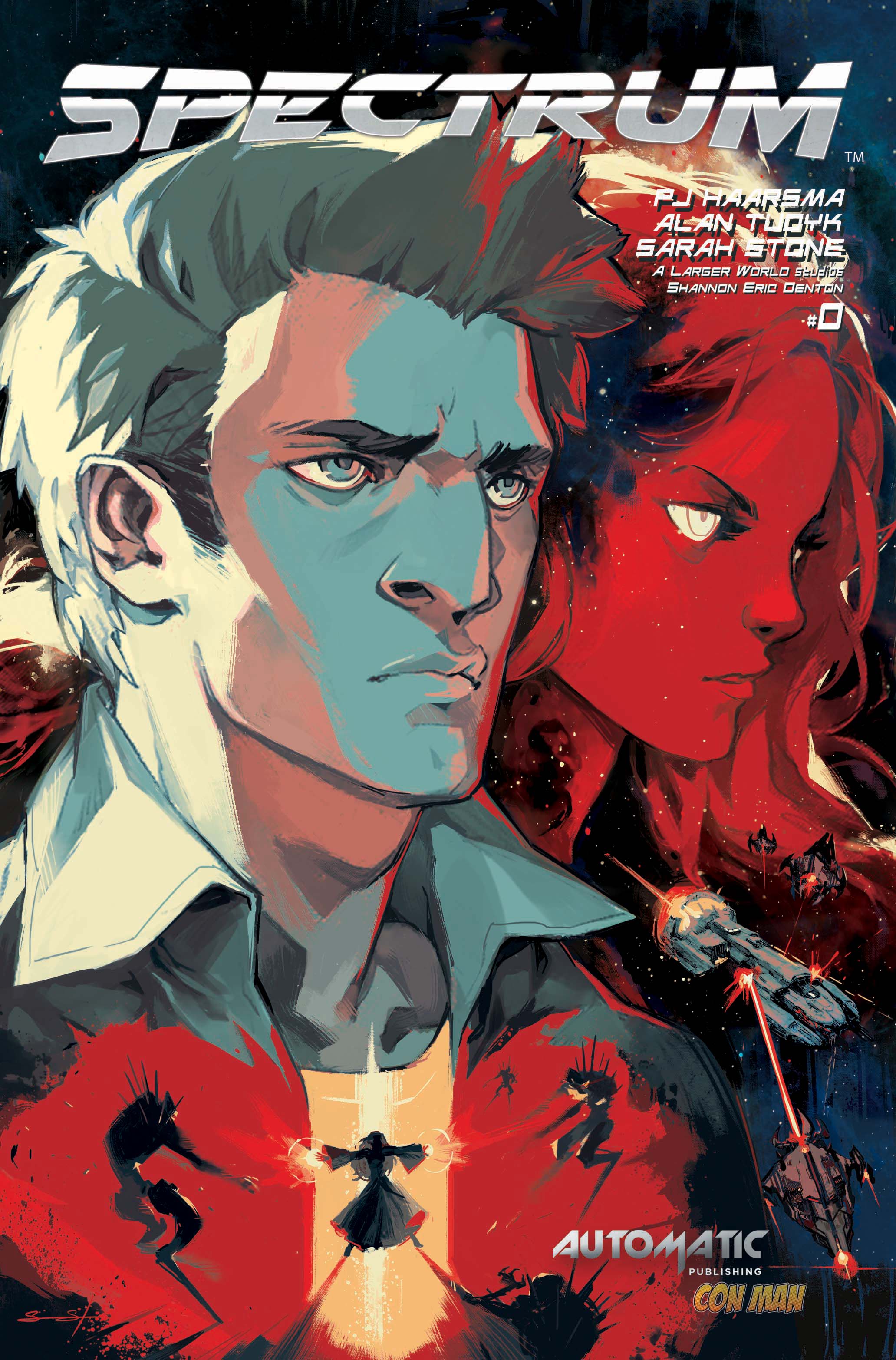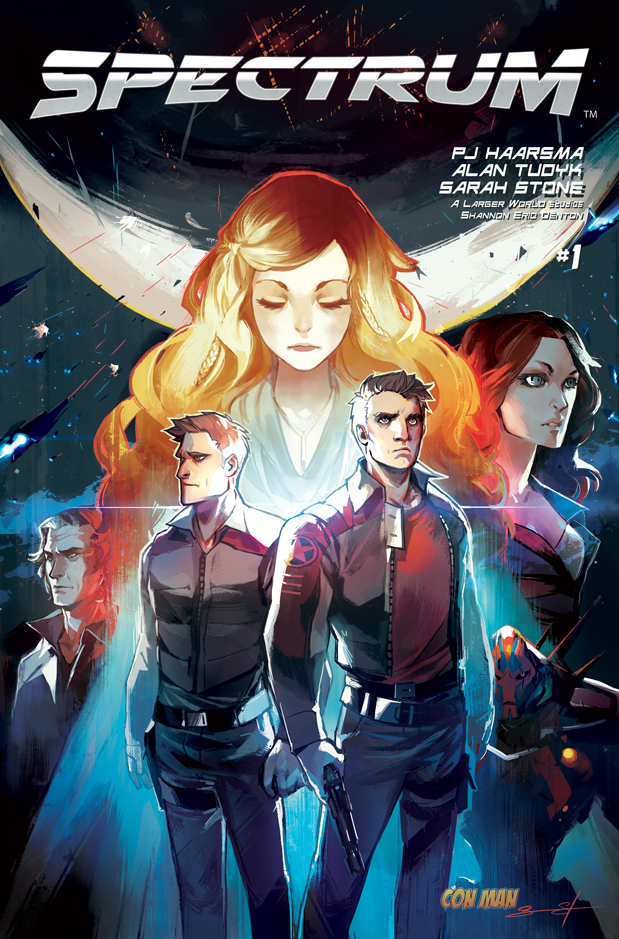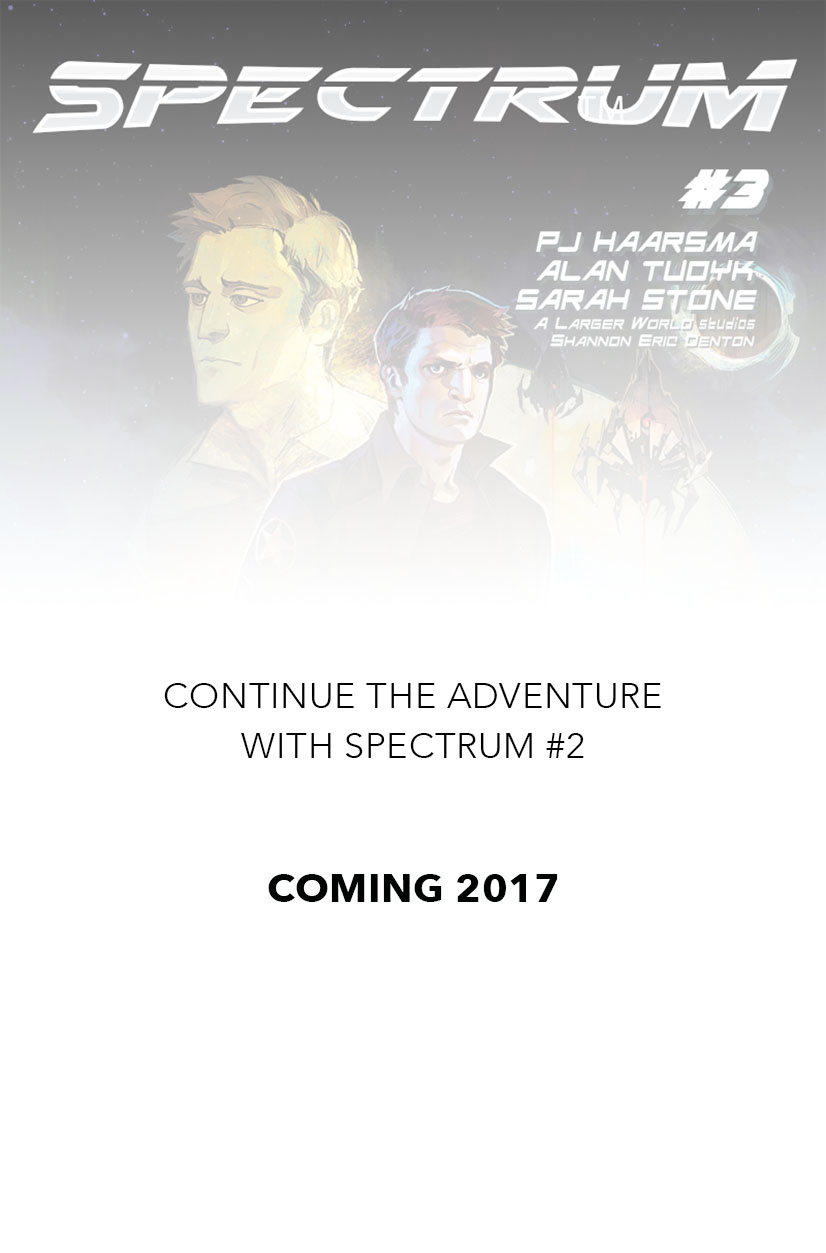 Synopsis
'Con Man', launched by Alan Tudyk and Nathan Fillon, exposed the world to an epic science fiction saga at it's heart. Now, the story of 'Spectrum' is being told in an exciting four book series. A vicious attack from an invading alien force is unleashed on Earth. The human race suffers catastrophic casualties, but the apocryphal dreams of Captain James Raaker (Nathan Fillion) warn him that the suffering has just begun. Their only hope lies with an untested spaceship built by a madman with his stolen alien technology.
Learn More
PJ teamed up with Madefire to create an animated version of his Spectrum comics. The result was an award winning collaboration. The Spectrum animated comic won digital comic of the year!