Television Production
PJ Haarsma, along with his partners Alan Tudyk and Nathan Fillion, broke records when they crowd funded Season 1 of Con Man to the tune of 3.2 million dollars. Partnerning with Lionsgate and their new premium digital channel, Comic-Con HQ, PJ expanded the fan base and Season 2 is currently the No. 1 show on the channel. Season 3 is in development.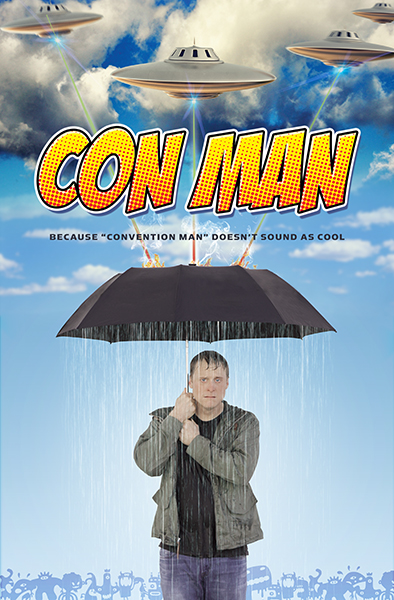 A decade has passed since Wray Nerely (Alan Tudyk) was an actor on the hit (well, cult hit) sci-fi show, Spectrum . Wray's career has stalled in the vacuum of space while his best friend and former co-star, Jack Moore's (Nathan Fillion), has hit warp speed.
Aided by his truly certifiable convention booker, Bobbie (Mindy
Sterling), Wray navigates the sci-fi convention circuit alongside a host
of colorful who's-who's and has beens. He struggles with the trappings of a stagnant career, the adoration of a rabid fanbase, and an industry that only sees him as a quirky spaceship pilot.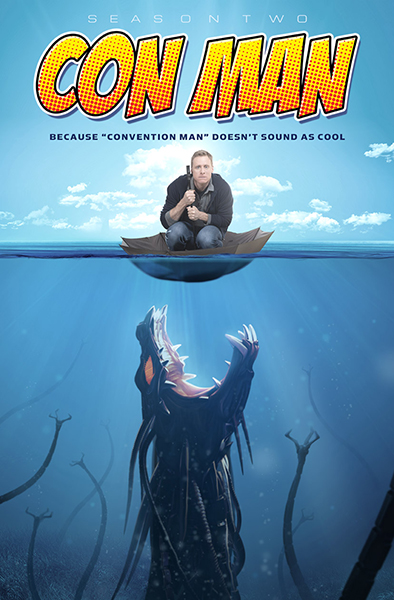 Wray Nerely must confess to his best friend and A-list celebrity, Jack
Moore, that he wants nothing to do with the Spectrum movie Jack is
bent on producing. Meanwhile, Wray attempts to land a role in a
primetime procedural drama, Dr. Cop Lawyer , that could jumpstart his
career, propelling him from B movie Sci-fi actor to respected
mainstream leading man. But can Wray maintain the respect of his
Spectrum fans, former co-stars and best friend, Jack, in the process?
More importantly, does he even want to?

Hysterical, character-driven, laugh fest.Nerdist
A cyber Hoy Grail! Fast Company
Drop whatever you are doing now and watch it.Outer Places